Women's Spiritual Retreat
Women's Spiritual Retreat
June 24 - July 1, 2018
"Be Still and Know I am God"
A Silent, 8-Day Directed Retreat
Sunday, June 24 – Sunday July 1, 2018
All women are welcome! Enter into prayerful solitude and listen for the quiet voice of God. This retreat is created for vowed religious & lay women who long to be in the silence with creation & the Creator. Join us for this silent directed retreat with the staff from Emmaus Ministries. Fr. Michael Guinan, OFM will preside at Mass. A reconciliation service and healing service will be offered during the week. A spiritual director will be available to meet with you each day.
Our grounds include: Peaceful walking paths, a beautiful rose garden, the St. Clare Chapel, Blessed Sacrament Chapel, A labyrinth, lovely sounds of the Old Mission Church bells.
Who Should Come?
Religious & lay women who desire to deepen their faith.
Women longing for silence & solitude to rest in the arms of God.
Women who desire spiritual direction.
Women who are touched by the beauty of creation and the Creator.
Cost:
$650 per person shared room
$750 for private room
There will be no commuters for this retreat
 Schedules will be available upon arrival
 All registrations include meals (please specify if you have any special dietary restrictions at time of registration)
 Check-in Sunday June 24th between 3pm and 5pm; Dinner is at 6pm; Breakfast, 8am; Lunch, 12 noon
 Check-out is after lunch on Sunday
Testimonials
"I liked the silence, spiritual direction, gardens and swimming pool."
 "The grounds were perfect for me to roam around and be silent."
 "The time of quiet allowed a deepening sense of peace and the holy."
Available Spiritual Directors: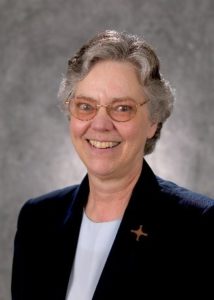 Sr. Ann Hennessy, CSJ is a spiritual director, writer and presenter. She has PhD in Theology from the Graduate Theological Union in Berkeley. As a professor at the Gregorian University in Rome for 8 years, she served as Assistant Director at the Jesuit Retreat Center at the Sea of Galilee. She also taught at the Jesuit Retreat Center in Los Altos.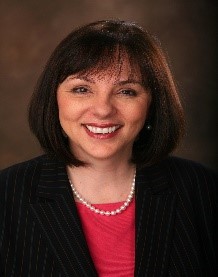 Mrs. Cindy Mueller is a spiritual director and facilitates day retreats for healthcare givers. She is the Director for the Art for Spiritual Direction at Emmaus. She earned her M.A in Theology at Aquinas Institute with an emphasis in Healthcare Mission and has served as Vice President of Mission Services. She is a convert to the Catholic Church and completed RCIA in 2002.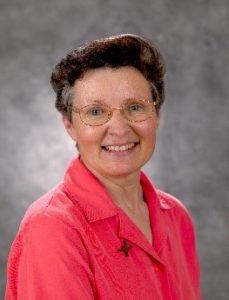 Sr. Christine Hilliard, CSJ, earned her Masters of Arts in Theology at St. John's University in Collegeville, MN. Currently she serves as Co-Coordinator for her congregation's Emmaus Spirituality Ministries. She is a spiritual director and presenter on Scripture, especially women in the Bible.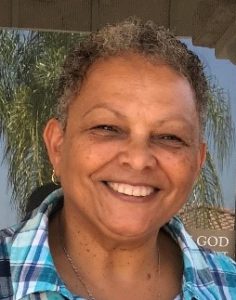 Sr. Ingrid Honore-Lallande, CSJ (Carondelet), earned a Master of Divinity Degree from the Jesuit School of Theology in Berkeley and a certificate in Direction of the Spiritual Exercises and Ministry of Spiritual Direction from Loyola House Retreat Center in Guelph, Ontario Canada. Sr. Ingrid teaches in the Emmaus Program with the Sisters of St. Joseph of Orange. In addition to her Spiritual Direction practice she provides days of prayer for parishes and small groups.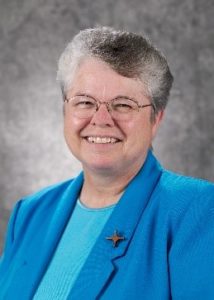 Sr. Jane DeLisle, CSJ. Currently, she serves as Co-Director of Emmaus Spiritual Ministries. Since 1986 she has served as a spiritual director and presenter. Her experience includes mission formation, congregational leadership, formation and currently the Novice Director.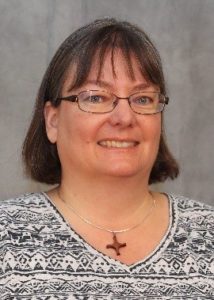 Sr. Karin Nuernberg, CSJ has a background in social work and ministered to the L'Arche communities. She has an MA in Theology. A spiritual director, she also serves as the chaplain for the Los Angeles Faith and Light community. A graduate from Loyola Institute for Spirituality in Orange, she is also involved in the Ignatian Project.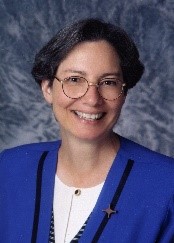 Sr. Sharon Becker, CSJ trained in spiritual direction with the Jesuits at Loyola House in Guelph and at Loyola Institute for Spirituality in Orange. She has a MSN in Midwifery and Women's Health. She served in congregational leadership, formation and currently is Vocation Director. She provides ongoing formation programs for indigenous women religious