Reconnect with your Lord
April 18 - 20, 2019
Holy Week
April 18 – 20, 2019
Presenter: Fr. Michael Guinan, OFM
*Commuter, $55 per day, includes 2 talks, lunch at noon
**Overnight, $100 per person per day, includes lunch at noon and dinner at 5:30pm, breakfast at 8am the next day
*check-in 9:00am; check-out 4:00pm
** check-in 9:00am; check-out 10:00am; you may attend the morning session and lunch for an additional fee of $25
It's a story we know well, yet every year it's an experience we can feel anew. Come and be in observant silence for one or all three days of the Triduum—Maundy Thursday, Good Friday and Holy Saturday. Pray and enjoy the stillness, reconnecting with your faith as the Passion and Death of our Lord Jesus comes alive through scripture and evening services.
Talks are at 10:00 am and 3:00 pm on Thursday, Friday and Saturday.
Sign up today!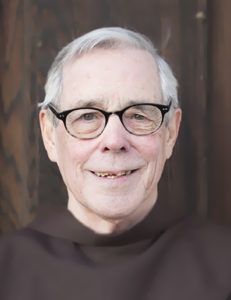 Fr. Michael, OFM, (PhD, Catholic University of America), is a Franciscan priest and professor Emeritus of Old Testament, Semitic Languages and Biblical Spirituality at the Franciscan School of Theology.