Fr. Tom Herbst Summer Series: Spirituality of the Incarnation
July 25 - August 29, 2019
Connect Deeper with Spirituality
Fr. Tom Herbst Summer Series: Spirituality of the Incarnation
Thursdays 9:30am – 11:30am or 7:00pm – 9:00pm
(same lecture offered in the morning and evening)
Program Price: $75 for all 6 classes or $20 per class.
Discover the spirituality of the Incarnation as you join us for another exciting series of talks from one of our favorite scholars and storytellers. Fr. Tom's teaching opens hearts and minds to a deeper spirituality of encountering God in the world around us and following in the footsteps of Christ in our world today. Register early and bring a friend!
Week 1: The Scandal of the Hour of Glory: The Cross as Beatific Vision
Week 2: A Spirituality of Self-emptying
Week 3: A Praxis of Self-emptying
Week 4: Paradigms of Discipleship: Some Scriptural Encounters
Week 5: An Ecumenical Approach to Imitation Christi
Week 6: Challenges: Finding Christ in the 'Other'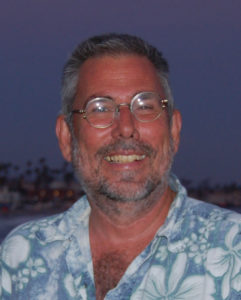 Fr. Tom Herbst, OFM has a BA in History, and a M.Div. and MA in Theology. He obtained a D. Phil. In Theology from the University of Oxford in 2001. Fields of Interest: Historical Theologies, Christian Iconography, exegesis with special reference to the Gospel of John, and Systematic Theology with Particular emphasis in Christology and the Theology of Nature. He is also interested in various fields of Franciscan Studies, especially Franciscan Christology and the writings of Francis and Clare.