Connect with God's Love through Creative Expression
November 2, 2019
Being Beloved: An Art Retreat
9:00am – 2:00pm
Presenter: Glenda Campos
Embracing our belovedness is a life-long journey, for we can continually
grow in knowing God's great love for us. Art can awaken places within us
that the Spirit wants to embrace. In this interactive art retreat, engage with
music, Lectio Divina in color, journal reflection, poetry, and the creation of
a personal mandala collage. No artistic experience needed!
Discover God's love through scripture, music, art and
natural beauty.
Program Price: $45, includes lunch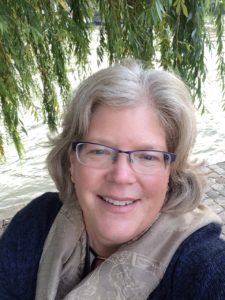 Glenda Campos is a certified spiritual director, experienced
teacher at elementary and high school levels and specializes in
mentorship of K-12 teachers. She has a passion for adult faith
formation, group spiritual direction using Lectio Divina, writing
workshops and retreats. Her main interests are the merging of
art and spirituality with an emphasis on visual arts. Incorporating
various art mediums, Glenda guides others in writing the stories
of their life to discover traces of God's grace.